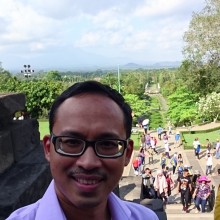 Asrul Akmal Shafie
Professor
Malaysia
Universiti Sains Malaysia (USM)
Biography
Asrul Akmal Shafie BPharm, PG Dip Health Econ, PhD is a registered pharmacist in Malaysia since 2001. His research interests are in the application of economic evaluation in pharmaceutical services and product, and pharmacy practice. He is now leading and co-investigating a number of researches in pharmacy practice, PRO instrument validation and valuation, and health technology assessment where he has published peer reviewed journal articles/abstracts in various international journals including Value in Health, Social Science & Medicine, Quality of Life Research, BMC Public Health and Pharmacoeconomics, and six books/monographs. He regularly reviewed manuscripts for international and local publications including British Medical Journal, Bulletin WHO and Value in Health. He is the Editor-in-Chief for the Malaysian Journal of Pharmacy, and member of editorial board for Pharmacoeconomics and Value in Health Asian Region journal. He was invited to speak in various international and domestic scientific events in UK, US, South Korea, Indonesia, Japan, China, Thailand and Singapore. He is also an appointed expert member for the UK National Institute for Health Research Committee, Malaysia Health Technology Assessment Agency (MaHTAS), Malaysia Pharmacoeconomic Guidelines Development Committee, Malaysia National Medicine Policy Steering Committee, Ministry of Health's Quality Use of Medicine Committee, Malaysia Health Promotion Board, Institute of Health Service Research, Malaysia Pharmacy Advisory Board and Malaysia Pharmacoeconomic Technical Committee. He plays an active and vital role in professional societies and previously served as the Chair-Elect for ISPOR Good Outcomes Research Practices & Publications Committee, Co-editor for ISPOR News Across Asia, and Chairman for Malaysian Pharmaceutical Society (Penang Branch). He is currently the Board Member for HTAsiaLink Network, core member of ISPOR Code of Ethics Task Force and Co-Chair for the Science Leadership Committee in Young Scientist Network – Academy of Sciences Malaysia. He is the recipient of the prestigious International Fellowship for International Society of Pharmacoeconomics and Outcomes Research, Young Scientists for the Academy of Sciences Malaysia and Cancer Research Award by the Cancer Council Malaysia. At present, Dr Asrul is an Associate Professor in social and administrative pharmacy in Universiti Sains Malaysia, where he teaches pharmacoeconomic, statistic and epidemiology to both undergraduates and postgraduates in the university and four other local institutions.
Learn more about him!
1 Answer
1 related question found.
There are always concern for calculating power and sample size in economic evaluation, whether the number of samples is representative enough and the result could be generalized to the population. Is there any standard method for sample size calculation in economic evaluation? And whether the method...
Asked: 14 Mar 2018
| 1855 | 3 answers