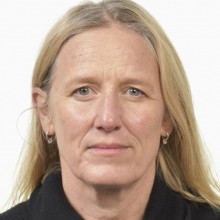 Lorna Guinness
Honorary Lecturer
United Kingdom
London School of Hygiene and Tropical Medicine, UK
Biography
Lorna Guinness joined LSHTM in 2001. Prior to this she was working as an economist at UNAIDS in Geneva. She has a PhD in Health Economics and works on the economics and financing of health care in low income countries with a specific interest in HIV/AIDS prevention and treatment. She sits on the advisory committees of the Bill and Melinda Gates Foundation supported Global Health Costing Consortium and the LSHTM's own Global Health Executive Leadership Course.
Lorna was Module Organiser for the Distance Learning MPH course "Introduction to Health Economics" as well as co-director of a short course in "Health Economics and Financing" run for UNICEF, DFID and Ausaid. She also lectured on LSHTM Masters degree study units: Economics of Health Systems; Control of Sexually Transmitted Diseases and Reproductive Tract Infections; Introduction to Health Economics; and Advanced Health Economics. In addition she has organised, facilitated and delivered training for programme managers on the application of economic evaluation to HIV/AIDS programmes in Africa and Asia. She is the co-editor (with Virginia Wiseman) of the second edition of "Introduction to Health Economics" - a text book directed at non-economists (http://www.mcgraw-hill.com.au/html/9780335243563.html). She continues to teach on the Distance Learning programme.
The focus of Lorna's research is the economics of HIV/AIDS prevention and treatment. She worked on the economic evaluation component of the REMSTART trial (Reduction of early mortality among HIV-infected subjects starting antiretroviral therapy) in Zambia and Tanzania and an economic evaluation of scaling up harm reduction for injecting drug users in the UK. She was also a co-investigator on SHIFT - a financing and benefit incidence analysis of health care funding in East Timor and Fiji . Her research experience in includes the costs and cost-effectiveness of HIV/AIDS programmes in South Asia and Former Soviet Union and the costs scaling up of HIV prevention programmes in India. She also has interests in institutional economics and the contractual relationships in the delivery of large scale vertical health care programmes. She was a member of the the Social and Mathematical Epidemiology (SaME modelling and economics) and Health Economics and Systems Analysis (HESA) groups in the Department of Global Health.
Learn more about her!
1 Answer
1 related question found.
How to prevent drug companies to mess with my economic evaluation study?
Asked: 08 Mar 2017
| 1252 | 2 answers