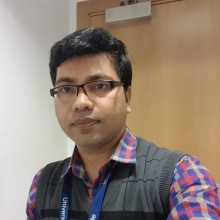 Dr Abdur Razzaque Sarker
Health Economist
Bangladesh
Health Economics and Financing Research, BIDS and Visiting Research Scholar, Health Economics Unit, University of Melbourne, Australia
Biography
Abdur Razzaque Sarker a health economist researcher with particular expertise in economic evaluation of public health programs and economic consequences of various public health issues. He is, currently, working as an assistant scientist of Health Economics and Financing Research Group of International Centre for Diarrheal Disease Research, Bangladesh (icddr,b) and a post-graduate researcher at University of Strathclyde, UK. He has proven experiences with health care financing, health insurance, equity in health, economics of vaccine and costing methodology. His research was funded by Bill and Melinda Gates Foundation, Grand Challenge Canada, SIDA and so forth. His research is published in Vaccine, BMC infectious disease, Journal of Occupational Health, BMJ Global Health etc.
Learn more about him!
1 Answer
1 related question found.
I am conducting research in health centers. Two types of costing providers, center specific and non center specific. What criteria do I have to choose for one health center to be representative of others or what number of health center should I use to make it representative?
Asked: 31 Jul 2018
| 1044 | 4 answers