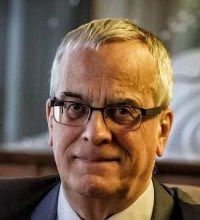 Anthony Culyer
Emeritus Professor of Economics
United Kingdom
Emeritus Professor of Economics, Centre for Health Economics, University of York
Biography
Anthony J Culyer is emeritus professor of economics at York (England); Adjunct professor at the Institute of Health Policy, Management and Evaluation at the University of Toronto; Visiting Professor at Imperial College London, and Chair of the International Decision Support Initiative.He was the founding Organiser of the UK Health Economists' Study Group. For 33 years he was the founding co-editor, with Joe Newhouse, of Journal of Health Economics. He was founding Vice Chair of the National Institute for Health and Care Excellence (NICE). For many years he was chair of the Department of Economics & Related Studies at York and, for six of them, was also deputy vice-chancellor.
He is the 2015 recipient of the Baxter Foundation's William B. Graham Prize for Health Services Research, the 2015 Emmett Hall Laureate and Hall Lecturer, and the International Society for Pharmacoeconomics and Outcomes Research (ISPOR) Avedis Donabedian Outcomes Research Lifetime Achievement Award.
He has published widely, mostly in health economics. The third edition of his The Dictionary of Health Economics (Edward Elgar) came out in 2014. A collection of his non-technical essays called The Humble Economist is available on-line free of charge.
Learn more about him
2 Answers
2 related questions found.
How can a country ensure that the cost effectiveness thresholds that they will set are appropriate?
Asked: 23 Feb 2018
| 1107 | 1 answer
We did a cost-effectiveness study of a program using LiST spectrum. We have reported our findings in cost per life year gained (LYG). Is it possible to compare the cost per LYG with the WHO GDP/capita threshold? The GDP/capita of the WHO is in cost per DALY. Or, is there a way to convert LYG to DALY...
Asked: 07 Sep 2019
| 929 | 3 answers